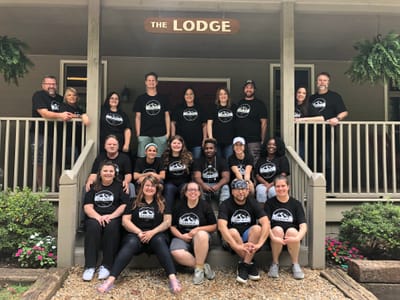 Legacy School of Supernatural Ministry is focused on personal transformation and practical hands-on training so that you can become the Holy Spirit empowered sons and daughters of God you were destined to be. Our goal is not on training people to become pulpit ministers, although pulpit ministers would benefit from this training, but rather on raising up a generation of revivalist that are truly living a lifestyle of the miraculous, carrying His presence, displaying godly character and expanding His Kingdom globally.
During your time at LSSM our heart is to:
Heal your History
Develop your Identity
Mold your Character
Deploy your Destiny
Classes are designed to do more than impart knowledge, but to also activate you to minister to others.
You will participate in
Online Courses and Class Room Training
Power Weekends
Receiving impartation from Five Fold ministers
A Community of Revivalist that share your Passion
All of the sessions are designed to thrust you into opportunities to pray for the sick, flow in word of knowledge, minister deliverance, prophesy life, preach the Gospel and impart the love of the Father.